Salmonberry Trail Project
A Community Path to Rockaway Beach
The City of Rockaway Beach won funding for the design of a cycling and pedestrian path that would connect Washington St to Neah-Kah-Nie High and Middle Schools. This technical design phase is expected to begin late winter 2024 and be completed by July 2024.
City leadership wants to hear from residents, nearby community members, and Neah-Kah-Nie High and Middle School students, staff, and parents before technical design is underway.
The proposed path has been included in several planning efforts in the last 10+ years, including the Rockaway Beach Transportation Plan, Safe Routes to School, the Salmonberry Trail Coast Report, and the Oregon Coast Trail. 
Residents can learn more about the project and provide input throughout the planning process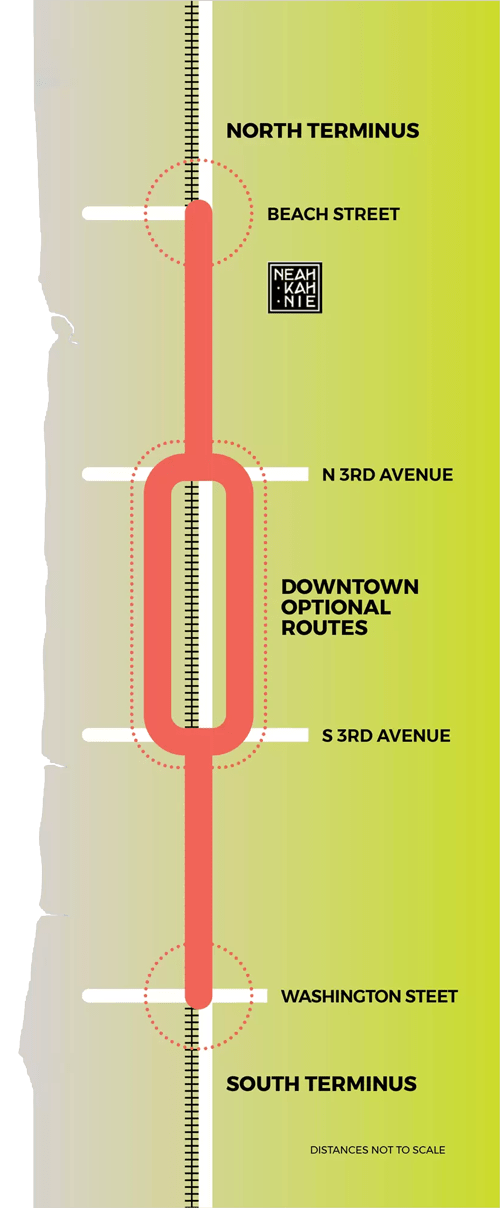 Take the online survey here:
Previous Meetings & Materials
Below are the live stream recordings and the materials presented therein 
The next information and listening session will
be announced when they are scheduled
Send any questions to:
communitypath@destinationmanagementadvisors.com
We want to make it easy for residents to be part of the process.
Let us know where else we should share information and gather feedback.
Would you like the project team to present to a local group, or
share information for your newsletter or social media groups? 
Email:
communitypath@destinationmanagementadvisors.com
for more information and to schedule a conversation.
Good question. This part of the planning process is specifically for gathering community input. It is based on the work that has been done but also allows city leaders and residents to have a voice in decision making before technical plans are developed.

The Oregon Department of Transportation (ODOT) will kick off technical design of the path later in 2023. The technical design will include recommendations for environmental, engineering, and safety considerations. Your input leading up to technical design will help ensure that the more detailed design work best serves the residents of Rockaway Beach.
The city will gather input from the community from March-June. We will update the project page on the website, share updates through the city's newsletter, and present to local groups throughout the process. 
Technical design is likely to advance between December 2023-July 2024. Construction funding has not yet been allocated.